Absolute ease is our goal with this catalog. Everything listed can be ordered in the specifications noted. Here are a few things to keep in mind as you use the SUS Ready Solution Catalog:
Units are shipped as a kit, ready for assembly. If you'd like a pre-assembled structure, please note this in your order as additional fees will apply.

When placing your order, be sure to include your preferred shipping terms and carrier if you have one.

Average lead times are noted with each item or at the beginning of each section. For large quantities, please contact SUS America, Inc. to confirm our inventory status before placing your order.

All photos used in this catalog are representations only. Actual structures may vary as designs are continuously improved.

To place an order, contact SUS America, Inc. (see p.103).

If you have questions about this catalog or its contents, please contact us. We are happy to assist you.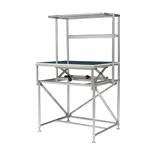 Standard Units
Basic structures for any work space.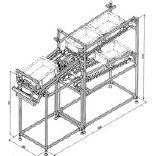 Custom Structures
Details on how to order built-to-suit structures.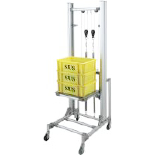 Traditional Karakuri
Low-cost automation solutions without electricity.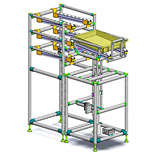 Automated Karakuri
Full- and semi-automated karakuri structures.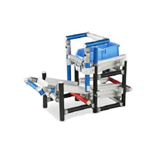 Miniature Karakuri
Mechanisms and structures for karakuri training.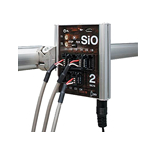 SiO Controller
Simple electric automation for small-scale improvements.